Tuesday, June 04, 2019, 07:00pm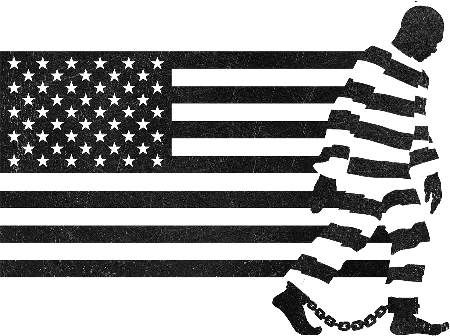 "13th"
This screening is cosponsored by the
Dallas Peace & Justice Center

"Powerful, infuriating and at times overwhelming, Ava DuVernay's documentary 13TH
will get your blood boiling and tear ducts leaking."
- Manohla Dargis (The NYTimes)
When the Thirteenth Amendment was signed by President Abraham Lincoln in 1865 it granted freedom to slaves; however, it left a loophole. It did not grant the same rights to criminals. This particular clause has been used through history to create a new kind of slavery that largely targets African Americans and other minorities. 13th brings together activists, politicians and scholars to discuss the ramifications of this clause.
Join us for this important film. Its creator, Ava DuVernay, has done a wonderful job with this essential information and its Emmy award was well deserved.
You can view the trailer here:
https://youtu.be/BOUtfhjJAJ4
Unitarian Universalist Church of Oak Cliff
3839 W. Kiest Blvd.
Dallas, Texas 75233
(214) 337-2429